On Friday the 1st of July, Year 5 had their art day. We looked at the life, art and style of Vincent Van Gogh.
He is considered one of the greatest painters of all time, but only sold 1 piece of art while he lived.
We learned about his life, before planning and sketching our own versions of Starry Night.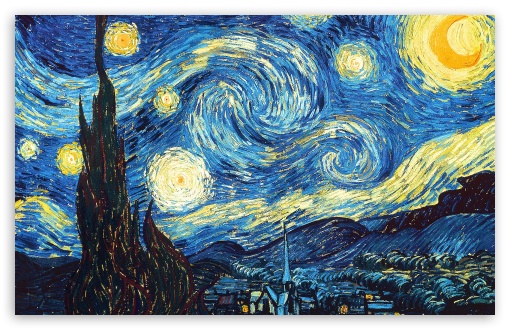 "The Starry Night" – Painted in 1889.
To design our own versions of Starry Night, we wanted to included the night sky, similar to Van Gogh, but we wanted to include local landmarks infront of the sky. We decided on some of the following landmarks: Penshaw Monument, Tyne Bridge, Arbeia, Angel of the North and Souter Lighthouse.
This slideshow requires JavaScript.
First we sketched them and tried to recreate the swirly sky in our art books with both pencils and felt pens, before recreating them on a canvas with paint.
This slideshow requires JavaScript.
We also tried to recreate his style when doing our own self-portraits and used the internet to find information about him on the internet to create a fact booklet about Vincent.
This slideshow requires JavaScript.
For a piece of art to be considered Vincent Van Gogh, it must have to following:
Brushstrokes bend, whirl and zig-zag
Feel movement and feel colour
Make you feel emotions or moods when you study it, such as saf, scared, tired or happy.
It must have a single word 'VIncent' written in cursive on the painting
How did we do?